Seismic Stratigraphy & Facies
Seismic Stratigraphy & Facies
Oolithica excels in providing robust seismo-stratigraphic frameworks populated by meaningful seismic facies for both carbonate and clastic systems.  This is achieved by combining insightful seismic analysis and applied sequence stratigraphic methodology, allied to a deep understanding of the sedimentology and characteristics of the component depositional systems.  Here, we tie and integrate all available outcrop and well based datasets to maximise our understanding and reduce both exploration and development risk.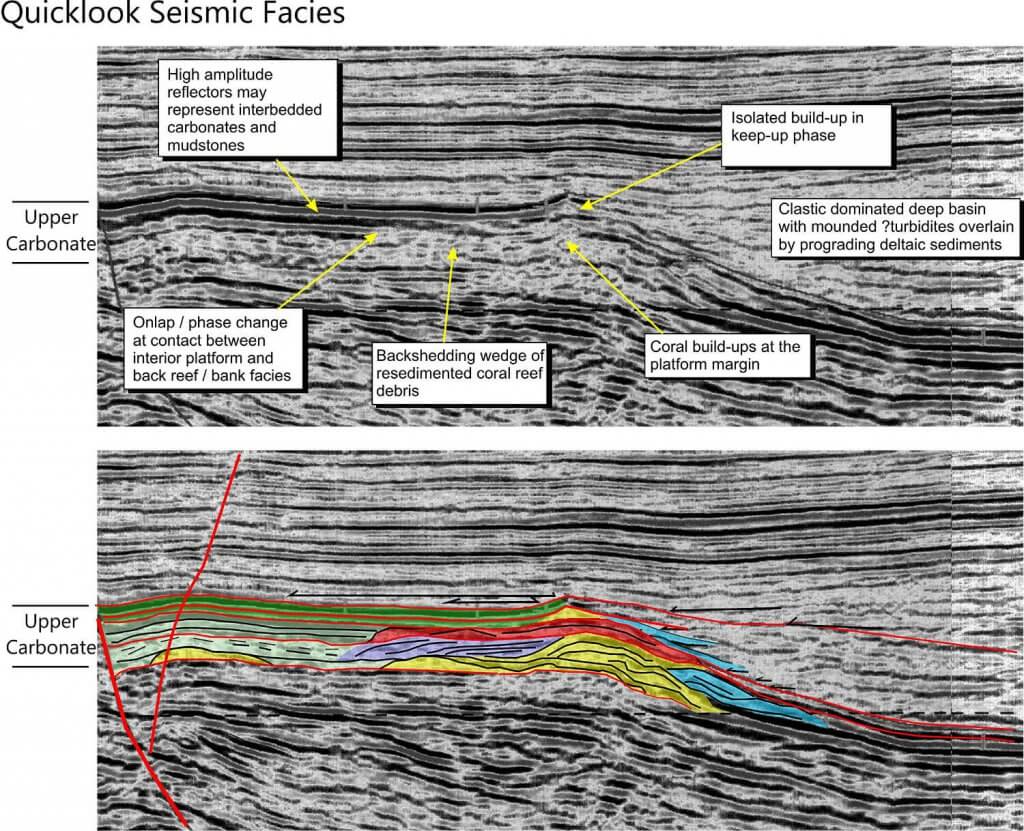 Figure above illustrates seismo-stratigraphic interpretation of a Tertiary reef, with distinct zones of highstand shedding from the main reef.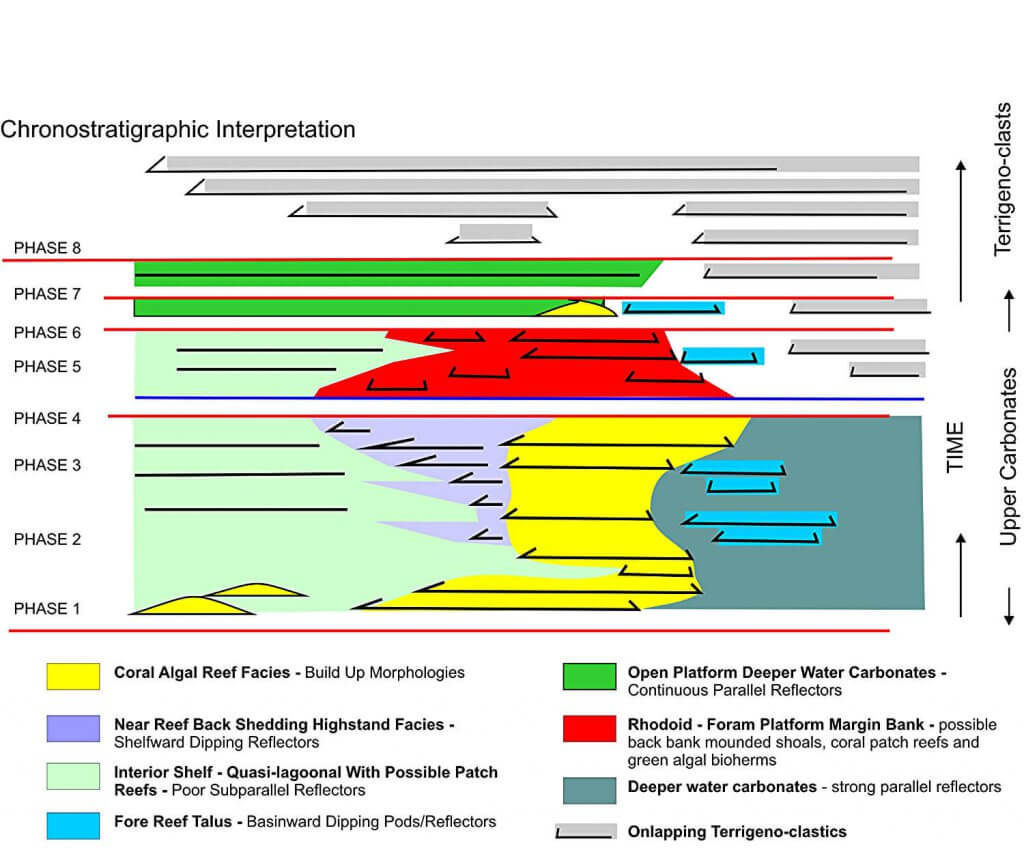 Figure above presents a chronostratigraphic interpretation of the seismo-stratigraphic interpretation shown in the previous image.